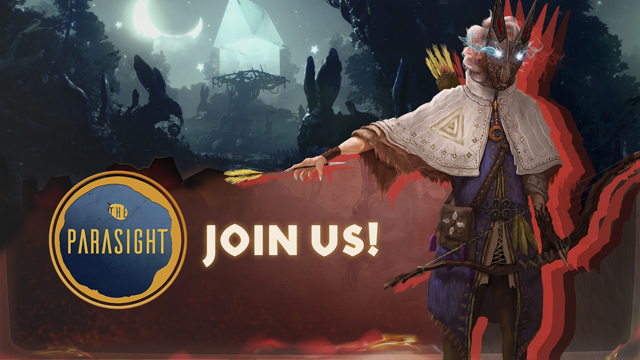 Create the myth of Baba Yaga by living out the origins of this classic Slavic folk story in BLACKTAIL, the first-person action-adventure from THE PARASIGHT. Experience a one-of-a-kind blend of intense archery combat and dark storytelling set in a vibrant fairy tale world. Choose your path to become the guardian of the woods or the terror nightmares are made of.
-READ MORE-
THE PARASIGHT reimagines timeless stories and creates wonderfully unsettling games based on dark legends and fairy tales. Our team consists of experienced game developers and artists who've earned their stripes in the industry before moving on to make a mark on their own.
If you're a talented and motived individual, who's passionate about games and wants to create hauntingly beautiful stories, join us today.
If you haven't found an offer that best suits your skills, send us your CV, for future opportunities.