---
THE PARASIGHT [https://theparasight.com/] reimagines timeless stories and creates wonderfully unsettling games based on dark legends and fairy tales.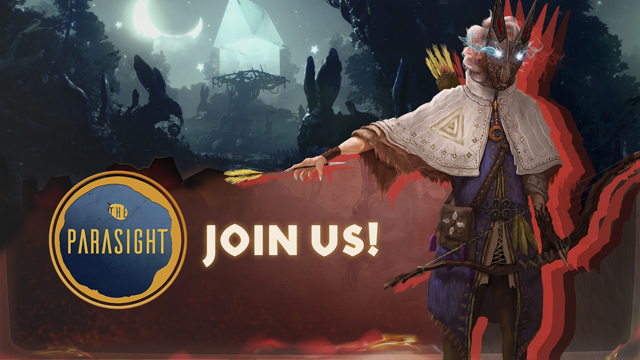 Our studio is a strong 25+ team of experienced developers with vast creative, technological and business background.
We're aspiring for BLACKTAIL [https://blacktail.game/] to be one of 2022's most creative next-gen premium indie experiences. Create the myth of Baba Yaga by living out the origins of this classic Slavic folk story - the first-person, surreal action-adventure game, set in a vibrant fairy tale world.
Our team is expanding and we are looking for an experienced COMMUNITY MANAGER.

You will be responsible for setting a vision and strategy for various social media platforms. You are a clear-thinking, independent individual who will encourage user engagement and represent the studio by promoting community growth and execute creative social posts.
RESPONSIBILITIES
• Developing and managing community strategy for BLACKTAIL and THE PARASIGHT
• Presenting ideas for layouts and posts
• Strategy and planning of social media calendar
• Creation and delivery of editorial content on social media platforms
• Day-to-day social media management, acting as the studio representative
• Collecting and presenting community feedback to our production team
• Identifying trends in community behavior and monitoring relevant KPIs
• Work independently on media planning
ESSENTIAL
• High-level creative writing and communication skills
• High-level English language skills (spoken + written): C1/C2 (all digital content is communicated in English)
• Familiarity with all popular social media platforms
• At least 2 years experience in the Video Game or a related industry
• Professional work ethic with high attention to detail
• Highly organized with a POSITIVE and pro-active mindset
NICE TO HAVE
• Knowledge of editing and design tools
• Practical knowledge of current gameplay trends
WHAT YOU CAN EXPECT
• Professional and experienced TEAM - We share our inspiration, knowledge, and passion
• Competitive salary based on your skill and experience
• Flexible working hours
• Modern office at the Herbewo Office Centre in Krakow [gym, rooftop resto-bar and many more on site]
• Fresh fruit in office
JOIN US, send your CV [PL or ENG] and portfolio to: jobs@theparasight.com with a subject line: [CM].
Please include the clause in your application:
"I give my consent to The Parasight SA, processing my personal data contained in my job offer letter in order to carry out recruitment procedure, pursuant to the EU General Data Protection Regulation (GDPR) of 27 April 2016."
---